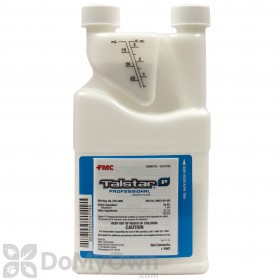 $27.50
Buy Now
Monica writes,
03/10/2011:
Is there a Talstar granule product that can be used for termite treatments?
I like using granular applications. Is Talstar P the only one for termites?
Answer:
Talstar Granules are not labeled for termites and would most likely not penetrate deeply enough in the soil to treat for termites. The only other granule product that can be used for termites is the Premise Granule but these granules are only for spot treating an active infestation and they do not offer any long lasting residual control. Currently non-repellent insecticides such as Termidor SC and Dominion 2L are the preferred products for termite treatments. Non-repellent insecticides cannot be avoided by termites because they cannot tell that it is there. The exposed termites then remain unaffected for a few days, before sudden death occurs. In the meantime, the exposed termites are able to spread the non-repellent chemical to unexposed termites by physical contact when they feed or groom the other termites, resulting in a domino death effect which wipes out more of the colony.
Answer last updated on: 03/10/2011
Was this answer helpful to you? Yes No