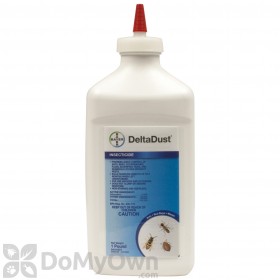 $19.25
Buy Now
Pam from Nashville, Tn writes,
04/23/2015:
My 50 pound dog licked a carpenter bee most likely killed by Delta Dust. Should I be concerned?
Answer:
If Delta Dust is inhaled or ingested in large quantities your dog could have an adverse reaction to the dust. In small quantities, like licking a dead insect, you most likely would not see any reaction other than sneezing as the dust could be irritating to the mucus membranes in the nose and mouth.
Answer last updated on: 04/24/2015
1 of 1 people found this answer helpful. Was it helpful to you? Yes No