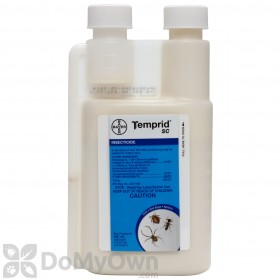 $79.96
Buy Now
Freddy from Henderson writes,
05/22/2015:
My boss wants to use Temprid SC 35 gallons , with 3.2 oz what is the ai % or how can I mix the formula?
Answer:
Temprid SC is mixed at 0.27-0.54 fl oz per gallon of water per 1,000 sq ft. Please provide more information on what insect you are treating for and I will gladly help you find the correct ratio.
Answer last updated on: 05/22/2015
Was this answer helpful to you? Yes No