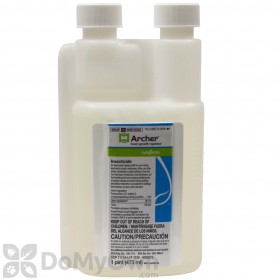 $55.75
Buy Now
C. writes,
08/19/2010:
Once the product dries, is there any toxic effect to people?
I read the MSDS sheet, and I could not find any information on once the product dries or if it continues to have the same warnings as in liquid form. Also, nothing about reactivity of the product if it becomes wet. Thank you.
Answer:
No. As with most insecticide products, the danger is when the product is liquid. People (except for the applicator) and pets should be out of the area while the product is applied, and they can safely re-enter the area after the product has dried. Archer will not re-constitute once it has dried.
Answer last updated on: 08/19/2010
22 of 22 people found this answer helpful. Was it helpful to you? Yes No