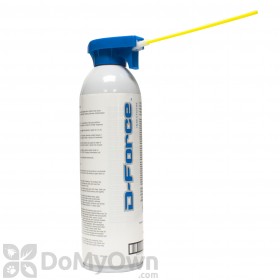 $17.20
Buy Now
Angela writes,
09/11/2014:
I recently bought the Pantry pest kit with the Cy-kick aerosol to treat cigarette beetles.
It seems to be working. I'm almost running out and wanted to reorder. But now I have discovered that I may have pantry moths too because I've been catching them in the traps. I've caught 15 in the past 3 weeks. Anyway, is D-force a better spray for this? And I'm also noticing ants in my bathroom and wanted to treat that too. Would D-force be better for all these pest? Or should I just stick with Cy-kick? And which one has a less harsh smell?
Answer:
Cy-Kick would be a great product to stick with for the pantry pests and would have less of an odor than D-Force HPX. We have a great article on How To Get Rid of Pantry Moths.
Our Complete Ant Kit would be better for treating the ants because it would kill off the entire colony vs just want contacts an area treated with Cy-Kick or that are sprayed directly with it.
Answer last updated on: 09/11/2014
Was this answer helpful to you? Yes No