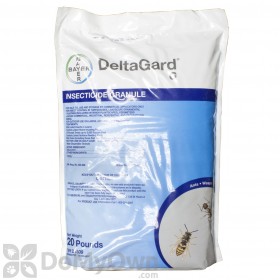 $41.64
Buy Now
Ann from Greeley, Co writes,
06/17/2017:
Should I use this in conjunction with Suspend to control mosquitoes?
Answer:
DeltaGard G Granules can be applied to the lawn, Suspend SC to the underside of leaves and other landing surfaces on the product label. You can treat every 30 days with Suspend SC outside and quarterly to inside to the crevices. The granules can be reapplied once every 2-4 months. Please take a few moments to review our treatment article on How to Get Rid of Mosquitoes for a successful program.
Answer last updated on: 06/18/2017
Was this answer helpful to you? Yes No