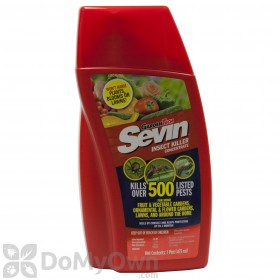 $17.95
Buy Now
Tom from Los Angeles, Ca writes,
08/01/2014:
I sprayed Sevin inside by accident how long will it take for my room to be safe?
Answer:
Since Sevin Concentrate is not labeled to be applied indoors, we are unsure when it will be safe to reenter. We would highly recommend to contact the manufacturer GardenTech 866-945-5033. We apologize for this inconvenience.

Answer last updated on: 08/01/2014
2 of 3 people found this answer helpful. Was it helpful to you? Yes No