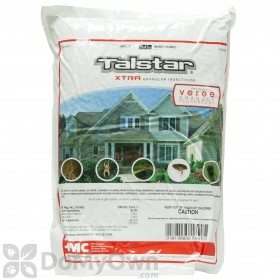 $42.99
Buy Now
Rob from Gainesville, Ga writes,
06/02/2015:
Talstar Xtra vs demand g
Which is better for a all around lawn insect killer? I'm having a problem with ticks and Japanese beetles. Also occasional ant piles. I'm looking basically to wipe the backyard clean of bugs.
Answer:
Bothe Talstar Xtra and Demand G are great products. Talstar Xtra however, has a little more "kick". Talstar Xtra uses two different active ingredients and the granules will dissolve in under a minture after being watered.
Answer last updated on: 06/02/2015
Was this answer helpful to you? Yes No