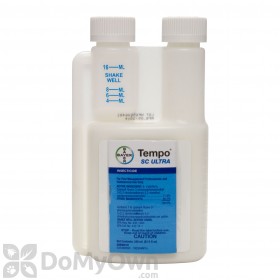 $43.67
Buy Now
Janie from Kerens, Tx writes,
04/16/2015:
The label says Tempo SC Ultra should NOT be used inside a residence. Should I not apply it?
Answer:
Tempo SC Ultra in the 32mL size should NOT be applied in a residential area but the Tempo SC Ultra in the 240mL or 900mL bottle can be diluted and applied as directed on the label for inside and outside residential areas.
Answer last updated on: 04/16/2015
26 of 29 people found this answer helpful. Was it helpful to you? Yes No