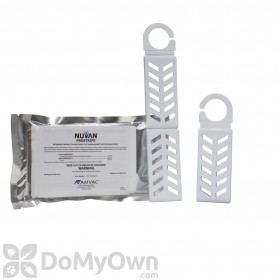 On Sale!
$36.53
Buy Now
Liz writes,
02/13/2015:
What could I have done wrong?
I believe bed bugs were brought into my apt from a new couch. Despite my attempts to treat the couch I gave in and decided I needed to encase it w strips. I used 4 Warps bags for the cushions, body and ottoman. I thoroughly made sure there were no holes in the bags and i twisted tied and duct taped the opening. I let the bags sit for three weeks. Before opening I vacuumed and sprayed bedlam in the area so no bugs would jump on. I swear after I reassembled the couch it was like bed bugs gone wild - as if the strips had angered them instead of kill them. Eaten alive by bites while watching a movie. i am so heartbroken with disappointment. How could this have happened?
Answer:
According to the Nuvan Prostrips label, they are not labeled to be used in the manner they were used. These are commonly used in areas where individuals are not generally present. We are unable to give advice if the product is being used incorrectly. Using Bedlam Insecticide is your best option for the couch. You will spray the tufts, folds, seams and the places where bed bugs reside. You will do this every 10-14 days until you do not see activity for 30 days. This is not an instant process and will likely take longer than 3 weeks to eradicate the bugs. The pillows inside of a bag with the Nuvan Prostrips is fine. You will likely need to leave them in longer than 3 weeks though.
Answer last updated on: 02/13/2015
1 of 1 people found this answer helpful. Was it helpful to you? Yes No