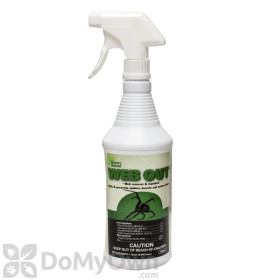 $25.42
Buy Now
Tammy from Shelby Township writes,
06/19/2017:
What is the best product to use to get rid of spiders and spider webs outside my home?
Answer:
We would recommed applying Web Out Cobweb Eliminator to the surfaces where the spiders are creating their webs. You may also want to take a look at our Spider Control Guide for more tips and information on treating and preventing this pest.
Answer last updated on: 06/20/2017
Was this answer helpful to you? Yes No