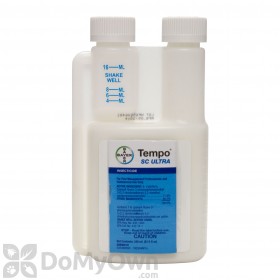 $43.67
Buy Now
Gene from South Salem writes,
06/17/2017:
What is the impact of Tempo SC Ultra on wells, ponds, lakes, streams, and wetlands if in close proximity to application area?
Answer:
Tempo SC Ultra should not be applied within 25 ft of any well, pond, lake, stream or wetland. It should be applied to the listed areas when there is not any wind to avoid drift. You should also apply to areas that will not runoff into water areas. It is also toxic to aquatic organisms.
Answer last updated on: 06/18/2017
Was this answer helpful to you? Yes No