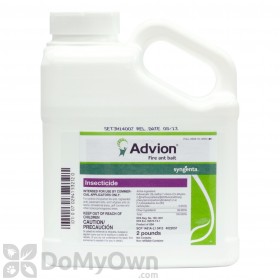 $44.50
Buy Now
Raphael from Charlotte, Nc writes,
05/18/2015:
What spreader would you recommend using with Advion Fire Ant Bait?
A pound and a half per acre is a very small amount and I believe that even the lowest setting my Scots Pro Spreader is going to broadcast way too much product.
Answer:
You do not have to have a broadcast spreader to apply Advion Fire Ant Bait and most spreaders will not dispense such a small amount as 1.5 lbs per acre. You can simply just sprinkle the bait around (not on) the mounds as directed on the product label.
Answer last updated on: 05/19/2015
0 of 6 people found this answer helpful. Was it helpful to you? Yes No