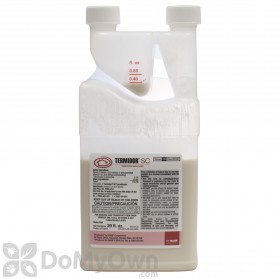 $69.00
Buy Now
David from Ogden,utah writes,
08/07/2014:
When treating my home for termites, do I need to inject the Termidor in the basement floor around all the wall?
I had a pest control company treat my home years ago, and they did this. I can see where all the holes are and have the means to do it.
Answer:
Yes, you can apply
Termidor SC
to drilled holes in your basement. The only permissible ways
Termidor SC
can be used indoors is when it is applied to drilled holes or wall voids where there is an active termite infestion. Please let us know if you have any additional questions.
Answer last updated on: 08/07/2014
1 of 1 people found this answer helpful. Was it helpful to you? Yes No