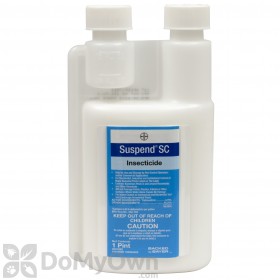 $39.50
Buy Now
Jonathan writes,
12/16/2014:
When using Suspend SC do I need a respirator mask?
Is Suspend SC bad to breath while treating interior off house?
Answer:
For general treatment indoors, using a basic respirator mask such as the N95 Valved Respirator Mask would be fine to use but is not required. When using products such as Suspend SC according to the product label it is safe to use and there would be no danger of inhaling any odors.

Answer last updated on: 12/16/2014
5 of 6 people found this answer helpful. Was it helpful to you? Yes No