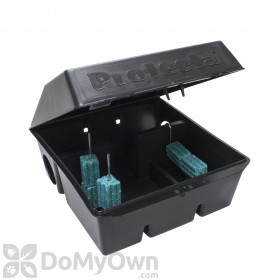 $21.40
Buy Now
Eric from Houston, Tx writes,
10/04/2014:
Where do I place the Protecta Rat Bait Station and how far apart should they be placed?
Answer:
You would place the Protecta Rat Bait Stations around the outside of the home or structure you are trying to treat. Normally you put one at each corner of a home, and if treating a commercial building, you would also want one about every 50 feet along the side of the building and near any doors.
Answer last updated on: 10/04/2014
2 of 3 people found this answer helpful. Was it helpful to you? Yes No