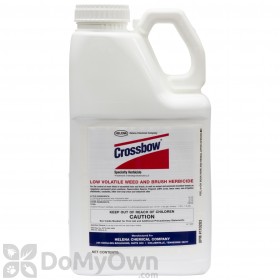 $64.95
Buy Now
Jerry writes,
06/03/2011:
Will Crossbow Herbicide kill any plants next to the one sprayed?
I have some woody plants (small trees) and briars growing in my beds with my boxwood hedge. Will Crossbow also kill the boxwoods if I use it on the woody plants?
Answer:
Crossbow is formulated to be able to kill woody stemmed plants including shrubs and bushes and it may harm your boxwoods. We recommend that you call the manufacturer directly since they are the experts on their product. Dow Agrosciences 1-800-263-1196.
Answer last updated on: 06/03/2011
8 of 12 people found this answer helpful. Was it helpful to you? Yes No