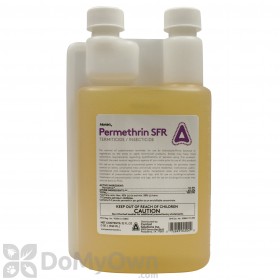 $25.46
Buy Now
Ricky from Lodi, California writes,
04/26/2012:
Will Permethin SFR kill paper wasps on contact like the long distant sprays you can purchase?
Answer:
Permethrin SFR will NOT kill wasps/bees on contact. The wasps/bees will die, but not immediately. It can take a few minutes for them to succumb to the product. Wasp Freeze is your best choice if you are looking to knock down wasps/bees instantly.
Answer last updated on: 04/26/2012
Was this answer helpful to you? Yes No