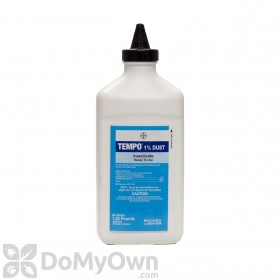 $25.50
Buy Now
Doris writes,
07/17/2011:
Will Tempo Dust work on Cicada Killer Wasp?
I have Cicada Killers in my backyard and I need to get rid of them - will this work? What is best - using in tandem with Cynoff WP or alone? This is year number three battling these wasp and I can no longer enjoy my backyard because of them. HELP!
Answer:
Tempo Dust is great for Cicada Killers or any other flying insect. In the evening when they are in their burrow you can treat each individual burrow with 2 quick puffs of Tempo Dust using a hand duster. For overall prevention you can apply Cyperwp over landscaped areas where they like to nest to deter future burrows from being made.
Answer last updated on: 07/17/2011
10 of 10 people found this answer helpful. Was it helpful to you? Yes No