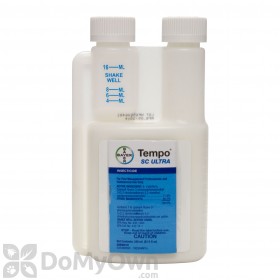 $43.67
Buy Now
Tracy from Clinton, Oklahoma writes,
05/08/2015:
Will the Tempo SC still work if it was mixed in the sprayer and left outside to freeze?
I had the tempo already mixed up in the sprayer, it got left outside and froze, I'm wondering if it will still work?
Answer:
No, the diluted Tempo SC Ultra would not be any good. Tempo SC Ultra should not be stored for longer than 24 hours once it has been mixed with water.
Answer last updated on: 05/08/2015
8 of 11 people found this answer helpful. Was it helpful to you? Yes No