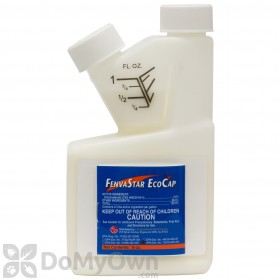 $15.71
Buy Now
Mark from Provo Ut writes,
09/24/2014:
Can FenvaStar EcoCap safely mixed with Temprid sc and Nyguard? I am looking to kill bedbugs. Thanks
Answer:
Yes, FenvaStar EcoCap can be mixed with Temprid Sc and Nyguard. Please keep in mind that Nyguard has not been proven to have an affect nor is it labeled to be used on bed bugs.

Answer last updated on: 09/24/2014
2 of 2 people found this answer helpful. Was it helpful to you? Yes No