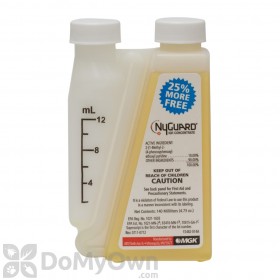 $51.20
Buy Now
Jcgl from Ma writes,
08/29/2014:
Can I mix Nygar IGR with KLeen Green & Boric Acid
Hi, Can I mix Nygar IGR, Kleen Green & Boric Acid as a good combo against many insect issues inside? Do I need something else? I usually mix 1 quart hot water, 1/2 cup Eaton brand Boric acid, then IGR (how much woudl I add of NYglar?) plus some Kleen green filled to 1 gallon in hand sprayer. Thanks
Answer:
Although, we do not see why you would not be able to mix Nylar in with Kleen Green Boric acid, we can say for sure. Please contact the manufacturer of Kleen Green to make sure Nylar will not counteract the effectiveness.
Answer last updated on: 08/29/2014
1 of 1 people found this answer helpful. Was it helpful to you? Yes No