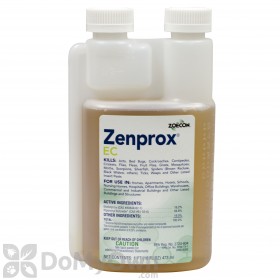 $52.28
Buy Now
Larry from Raceland La. writes,
05/18/2012:
Can I mix with Tengard 36.8% Permethrin for better results?
Answer:
Zenprox is only labeled to mix with Insect Growth Regulators for control of insects that would benefit from such a tank mix. Please contact the Zenprox manufacturer Zoecon for further information. You can reach Zoecon by calling 800-877-6374.

Answer last updated on: 05/18/2012
5 of 5 people found this answer helpful. Was it helpful to you? Yes No