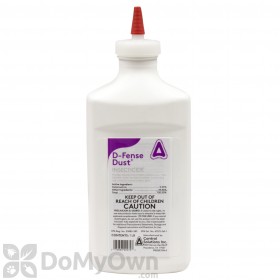 $15.12
Buy Now
Katie from Albuquerque, Nm writes,
03/29/2015:
Can I spray over Delta Dust with Cyonara and BIFEN IT Granules?
I used delta dust outside in cracks. Can lay down granules and spray cyonara over the dust? I'm dealing with some AWFUL Springtails!
Answer:
Each of these products will help with Springtails, when used in certain locations. Have you located the nesting site? This is going to be an area where it is dark and damp. Sometimes, located the problem areas is the biggest factor when treating for Springtails.
Possible Nesting sites are: under mulch and moist soil, under patio slabs, around pool decks , under logs, pinestraw, and wood chips, under wood decks built, indoors in bath traps, under kitchen or bathroom sinks, and under linoleum, around jacuzzis or hot tubs, in damp crawl spaces and wall voids, under the sheathing, insulation, or sheet rock in the siding of your home if these places are prone to moisture.
Please read our How To Get Rid of Springtails Article for suggested treament procedures.
Answer last updated on: 03/30/2015
1 of 1 people found this answer helpful. Was it helpful to you? Yes No