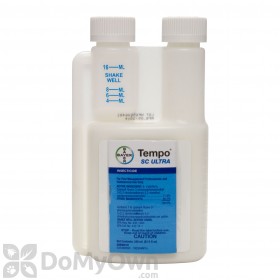 $43.67
Buy Now
Alexa from Madison, Wi writes,
07/21/2015:
Can Tempo SC Ultra be used in my car?
I've been having an issue with spiders getting into my car and really want to get rid of them. Would this work well in this situation?
Answer:
Tempo SC Ultra is not really specifically labeled for treatment in cars. You cannot apply the product to any seats or anywhere that you come into contact with. You could only apply it to cracks and crevices and under seats. We feel that an aerosol can would be easier to apply to a car and just as effective. We would recommend D-Force HPX Aerosol and apply it to the same areas. You can also view our Spider Pest Guide for more information about treating for spiders.
Answer last updated on: 07/21/2015
Was this answer helpful to you? Yes No