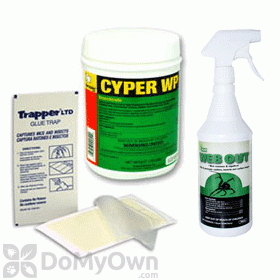 $54.95
Buy Now
Eric from Racine, Wi writes,
11/12/2012:
Can this be used in a marina?
I have a Problem with spiders around my dock at the marina. What do recommend for use around the dock?
Answer:
Cyper WP is toxic to aquatic life and care should be taken to make sure it does not get into the water. We do carry Essentria IC3 which can be safely used around water as it not toxic to fish or other aquatic animals. Essentria IC3 is labeled for spiders as well as many other insects and would be a good choice for you.
Answer last updated on: 11/12/2012
3 of 3 people found this answer helpful. Was it helpful to you? Yes No