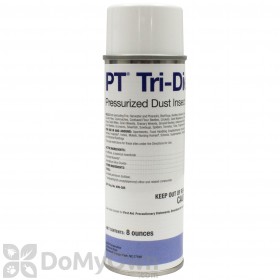 $21.16
Buy Now
Bill writes,
10/07/2010:
Can you use Tri-Die for bedbugs?
If I understand correctly, you can spray Tri Die on the fold and tufts on your mattress and box spring to instantly kill bedbugs. It has the residual effect of silica gel or DE for future killing. Is this correct?
Answer:
Tri-Die does contain pyrethrins which offers a fast knockdown of insects when they are sprayed directly, and also contains silica gel for residual control.
According to the product label, "Take bed apart and treat cracks, joints and interior of framework. Mattresses and box springs should be treated especially tufts, folds, and edges. Picture frames, moldings and all cracks and crevices in the room should also be treated."
Answer last updated on: 10/07/2010
6 of 6 people found this answer helpful. Was it helpful to you? Yes No