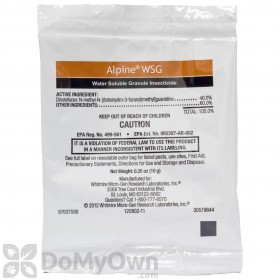 $7.99
Buy Now
Jason from Temecula,ca writes,
01/07/2015:
Does Alpine WSG need to be reapplied after rain?
Answer:
Alpine WSG should be applied and dried prior to a rainfall. It will have residual activity for 30-60 days. If it was applied just prior to a downpour, you will need to reapply the product. Please let us know if you have any questions.

Answer last updated on: 01/07/2015
2 of 2 people found this answer helpful. Was it helpful to you? Yes No