Overview
Dollar Spot Is a Fungal Lawn Disease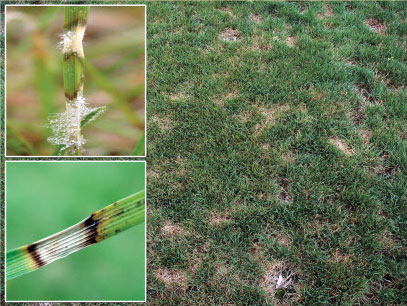 Dollar spot is a fungal disease that commonly affects closely cut turf and is often found on golf courses, but can be found in residential lawns as well. It often affects bentgrass, bermudagrass, fescue, ryegrass, and Kentucky bluegrass.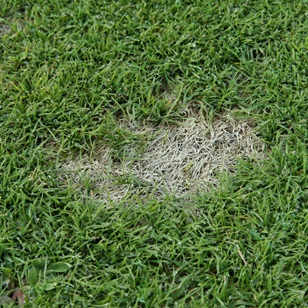 Affected areas form roughly round patches of tan, bleached grass, and they can be anywhere from a couple inches to six inches in diameter.
Infected grass blades have bleached patches (lesions) with a darker border, and the affected grass blades form the patches of discolored turf.
The size of the dollar spot patches can differ based on the mowing height; longer grass tends to have larger patches.
Tends to appear in the spring and early summer, and sometimes again early fall.