Quick View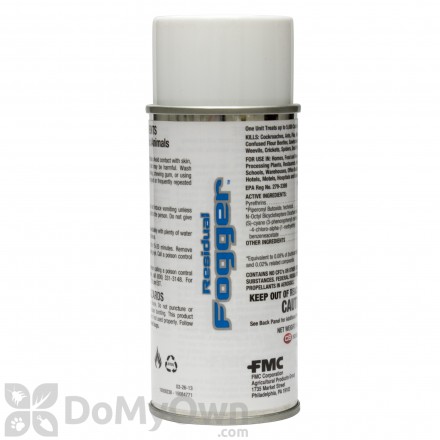 (9)
$10.40
Free Shipping!
Multiple sizes available

A professional aerosol insecticide fogger with a quick kill and a 30 day residual for ants, flies, fleas, ticks and roaches in rooms up to 5,000 square feet.
Quick View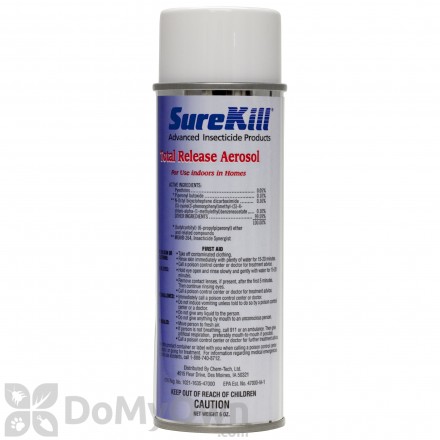 $14.25
Free Shipping!
Multiple sizes available

SureKill Total Release Aerosol is a great product that will kill all your problem pests fast.
What is Esfenvalerate?
Esfenvalerate belongs to a class of insecticides known as synthetic pyrethroids. Synthetic pyrethroids are man-made insecticides created to mimic the chemical properties of the naturally-occurring insecticide pyrethrum, which comes from the crushed petals of the Chrysanthemum flower. Synthetic pyrethroids, like esfenvalerate, are effective as active ingredients because they offer the added bonus of remaining effective for longer periods of time that true pyrethrums. Esfenvalerate has replaced the compound fenvalerate for use in the United States.

Target Pests
Esfenvalerate products can be used on a wide range of pests including moths, flies, beetles, and other insects. It can also be used on fruit trees, and vegetable and nut crops.

Toxicity
The EPA calls Esfenvalerate a moderately toxic pesticide for humans, mammals, and birds. Always read the product label and apply only as directed.
Can't find the product you are looking for? E-mail us and we'll get it for you!
We sell professional do it yourself pest control (diy), exterminator and
extermination insecticide, pesticide, chemical and bug killer treatment
products to spray, eliminate and exterminate pests.
Many of our products are not available in stores
such as Home Depot, Walmart or Lowes.