Quick View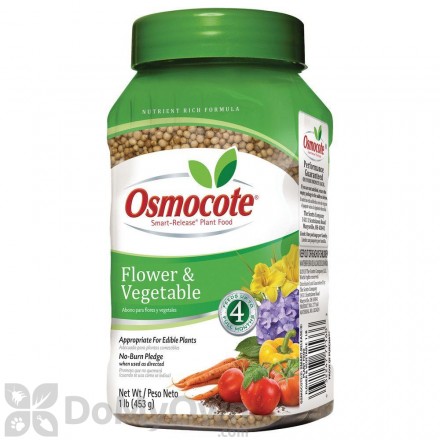 (1)
$15.80
Free Shipping!
Multiple sizes available

A slow-release 14-14-14 fertilizer for garden vegetables and perennials that provides stronger root development.

Fertilizers for Edible Gardens
Your edible garden plants will thrive when they get the right nutrients from fertilizers. Fertilizers made for edible plants means there's no guesswork, and you can be sure your plants are getting what they need to produce vegetables and fruits all season long. We have a great selection of fertilizers for edible plants, so you can be sure to find exactly what your plants need.
All plants need the same basic nutrients, starting with the primary nutrients of nitrogen, phosphorus, and potassium, which are found in highest proportion in fertilizer formulas. These proportions can change depending on what results you want, and include varying amounts of secondary nutrients and micronutrients important in plant growth.
Choosing a fertilizer tailored for use on your garden veggies ensures you get the right proportions of nutrients for the best results. Different ratios and amounts of the various nutrients allow you to achieve the best results. Since you will be eating these plants, it's important to choose fertilizers made for use on edible plants, to keep them safe to eat for you and your family.
Can't find the product you are looking for? E-mail us and we'll get it for you!
We sell professional do it yourself pest control (diy), exterminator and
extermination insecticide, pesticide, chemical and bug killer treatment
products to spray, eliminate and exterminate pests.
Many of our products are not available in stores
such as Home Depot, Walmart or Lowes.