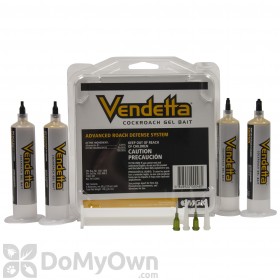 $26.87
Buy Now
Lauren from Lauren writes,
04/02/2015:
I had a professional company spray already. How long do I have to wait to apply the Vendetta gel so it doesn't interfere with the potency?
Answer:
You will not be applying the Vendetta Bait Gel in the same area so there is no specific time that you have to wait.
Answer last updated on: 04/02/2015
1 of 3 people found this answer helpful. Was it helpful to you? Yes No