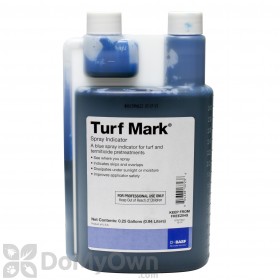 $28.33
Buy Now
Trace from Burlington, Wi writes,
04/21/2015:
I have a treated privacy fence that has not been stained yet. Will this permanently stain it?
Answer:
Per the Turf Mark Label, Turf Mark Blue washes off most surfaces with soap and water, however This product may stain certain surfaces in pretreatment applications. We cannot guarantee that the blue hue will not be left in the wood and depending on the color stain you use will depend on whether it will cover it up or not.

Answer last updated on: 04/21/2015
1 of 3 people found this answer helpful. Was it helpful to you? Yes No