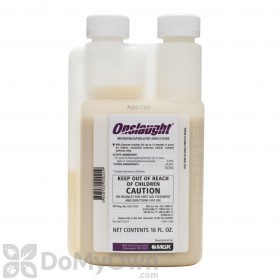 $49.50
Buy Now
Adam from Loxahatchee, Fl writes,
07/21/2015:
How does Onslaught compare to Cyonara?
Answer:
<span new="" roman;="" font-size:medium"="">Both products are pretty comparable to each other, and which you choose really depends on what you are treating for, as they are both great for general pest control. Cyonara is labeled to be used as a crack and crevice treatment only when used indoors. You should use Onslaught insecticide if you would like to do a broadcast treatment over the carpeted areas, it is labeled for over 200 different pests whereas as Cyonara does not have such a broad label. They both can be used in the same areas outside, though Onslaught will hold up a little longer on outside surfaces.
Answer last updated on: 07/21/2015
1 of 1 people found this answer helpful. Was it helpful to you? Yes No