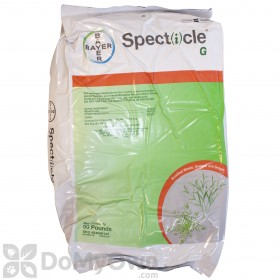 $126.87
Buy Now
Blake from Columbus Ga writes,
09/04/2014:
How many square feet will the Specticle G Herbicide 50 lb bag treat?
Answer:
The
Specticle G Herbicide
50 lb bag coverage rate will vary depending on what you are trying to treat for. Application rates from 2.3 to 4.6 lbs per 1000 sqft. Please refer to the
product label
for complete instructions and rates.
Answer last updated on: 09/04/2014
Was this answer helpful to you? Yes No