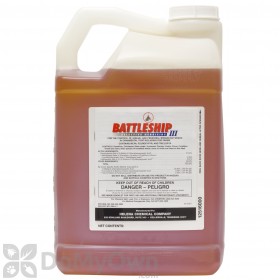 $188.75
Buy Now
David from Las Cruces, Nm writes,
06/20/2017:
Is Battleship III harmful to trees?
After using Battheship III, both of my Redock Ash died. These trees have really bad surface roots that spread quickly.
Answer:
Battleship III should not be used around trees, only turfgrass areas. Please provide information on what you are treating for so that we can suggest another option.
Answer last updated on: 06/20/2017
Was this answer helpful to you? Yes No