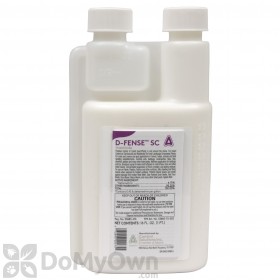 $30.51
Buy Now
Mckinney from Las Cruces, Nm writes,
06/12/2017:
Is D-Fense SC safe for exotic birds?
After it dries, would it be safe for birds who are allowed to fly freely around the home? Customer didn't say what kind of birds, my guess, parakeets or parrots?
Answer:
We would recommend removing the birds and their cages during the application, and until the product dries with proper ventilation. The residual of the product would be perfectly safe provided they did not come in direct contact with it. We recommend confirming with the vet if this not possible for other recommendations.
Answer last updated on: 06/12/2017
Was this answer helpful to you? Yes No