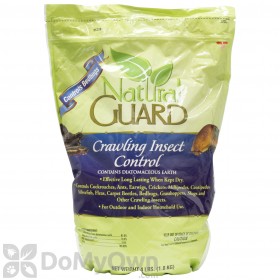 $26.50
Buy Now
Harmon from Berea Ky. writes,
06/11/2012:
Is Diatomaceous Earth 85% effective on mites as well as bed bugs ?
Answer:
Diatomaceous Earth 85% is not actually labeled for mite control but it is labeled for bedbugs. Having said that we are not aware of any insects that are impervious to the effects of Diatomaceous Earth. You should note the DE does not have a fast knock down and that it should not be used alone for bedbug control. If you would like to stick with all natural products you can check out our All Natural Bedbug Kit for our natural bedbug product recommendations.

Answer last updated on: 06/11/2012
5 of 7 people found this answer helpful. Was it helpful to you? Yes No