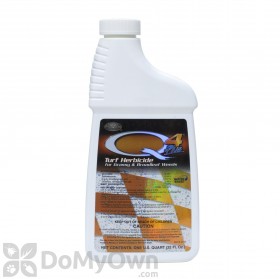 $46.25
Buy Now
Joseph from Raleigh, Nc writes,
10/05/2014:
Is Q4 safe for a backyard where a dog would roam. If not, how long after application would be required?
We have a family dog that likes to go in the backyard, but are worried that something this extreme may make him unable to be outside. Is it safe? Once it's dry is it safe? This came highly recommended, but the person recommending it didn't know how it might effect pets.
Answer:
It will be safe for you to apply Q4 Plus Turf Herbicide and allow to completely dry prior to allowing your dog in the treated area.

Answer last updated on: 10/05/2014
42 of 43 people found this answer helpful. Was it helpful to you? Yes No