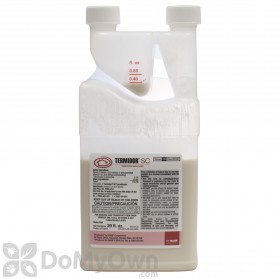 $69.00
Buy Now
Mike from Northern Illinois writes,
05/25/2015:
Is Termidor SC still good after a year?
I used this for the first time last summer to deal with Carpenter Ants and it worked fantastic! The opened bottle was stored in our basement this past Midwest winter. I just noticed a few scouts out already and got the bottle and mixed up a batch for some proactive treatment. When I was mixing in my sprayer, I noticed a few little clumps in the sprayer when I added the Termidor to the water. There was no rotten egg smell.
Answer:
Termidor SC has approximately a 5 year shelf life when kept out of direct sunlight and out of extreme temperatures.
Answer last updated on: 05/26/2015
Was this answer helpful to you? Yes No