Quick View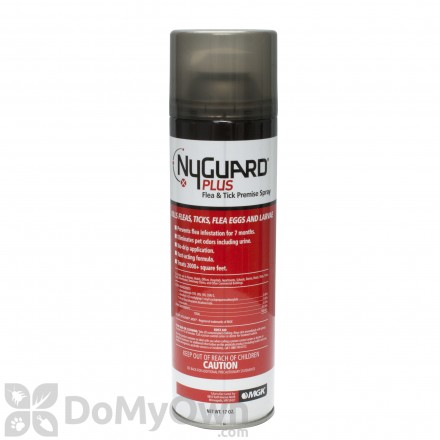 (21)
$22.86
Free Shipping!
Multiple sizes available

A professional indoor contact kill and IGR for fleas, ticks, flea eggs & larvae for 7 months, and neutralizes pet odors.
There are two types of non-repellent aerosols that we sell, residual and non-residual. Each works a bit differently and works best in certain situations. Here's more information on each type, so you can choose the best product for your pest problem.
Residual Non-Repellent Aerosols
This type of non-repellent aerosol, like Phantom Aerosol, is slow acting and remains active for a longer period of time. This product allows the target pest, like ants or cockroaches, to travel through the treated area and pick up the insecticide on the treated surfaces. The insecticide does not immediately affect the target pest; the insect will then transfer the insecticide to other members in their nest or colony. Since the insects do not die immediately, the pheromone trails are not interrupted and the target pests will continue to pass through the treated areas and continue to pass on the active insecticide.
This non-repellent aerosol is best used to treat ants indoors, and other social crawling insects. You can use this product while also using bait products, as it will not interfere with the effectiveness of either product and boost your eradication efforts of the entire colony.
Non-Residual Non-Repellent Aerosols
Non-residual, non-repellent aerosols, like Alpine PT Insecticide, kill insects on contact. They can control a wide variety of pests, but since they are not residual, their active ingredients do not continue to work after you have applied them. In order to work properly, they must come in contact with the target pests at time of application. However, this type of product can be very useful for spot treatments, especially when you are treating for other insect pests and using a baiting system, as in proper ant control.
If you use a repellent product, like many common aerosol sprays at your local stores, can actually make your control efforts worse in some cases. For example, when some ant species detect a repellent product, it causes their colony to "bud," or break off and move somewhere else in the structure, which makes the infestation more widespread and more difficult to control. Using a product like Alpine allows you to treat other insects (or ants on undesirable locations) without interfering with any ant control or other insect control.
Can't find the product you are looking for? E-mail us and we'll get it for you!
We sell professional do it yourself pest control (diy), exterminator and
extermination insecticide, pesticide, chemical and bug killer treatment
products to spray, eliminate and exterminate pests.
Many of our products are not available in stores
such as Home Depot, Walmart or Lowes.