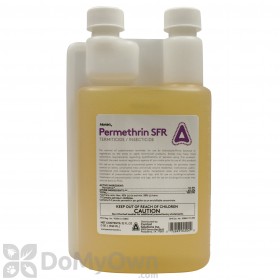 $25.46
Buy Now
Bryan from Indiana writes,
08/29/2014:
I see ants listed, but does Permethrin SFR 36.8% kill off Carpenter Ants as well?
Answer:
While Permethrin SFR 36.8% is labeled for ants, it is hard to say for certain if it will have any effect on Carpenter Ants since they are not specified on the label. For treatment of Carpenter Ants, we recommend using our Carpenter Ant Control Kit # 2 Dominion 2L is great for ant control when used as a perimeter spray. Spraying 2ft up and 2ft out from the foundation will give you 6 month control around the periemeter of the home Since ants are either looking for a sugar bait or protein bait, it is important offer both. The kits contain the Maxforce Carpenter Ant Bait Gel (sugar bait) and Advance Carpenter Ant Bait (protein bait). Please let us know if you have any further questions.
Answer last updated on: 08/29/2014
0 of 1 people found this answer helpful. Was it helpful to you? Yes No