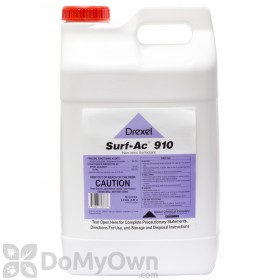 $54.95
Buy Now
Don from Evansville In, writes,
04/14/2015:
TO KILL ROACHES OR FLEAS IN A HOME WOULD IONIC OR NON IONIC WORK BETTER!
MIXED WITH INSECTICIDE. WHICH ONE AND WHY?
Answer:
It is not necessary to mix a surfactant, such as Surf AC 910 with insecticides. It is intended to be a sticker to help insecticides stick to surfaces.
Answer last updated on: 04/15/2015
1 of 2 people found this answer helpful. Was it helpful to you? Yes No