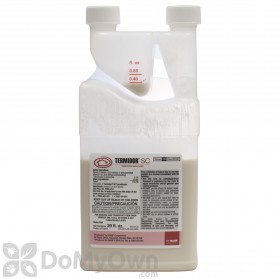 $69.00
Buy Now
Dave writes,
04/07/2011:
Treating crawl space with Termidor SC?
I'm getting ready to encapsulate my crawl space. Should I put a barrier down around the perimeter inside or just do the exterior? I don't want to later wish I would have done the crawl space before it's too late
Answer:
We agree with you...we would absolutely recommend doing the crawl space with Termidor by trenching the inside perimeter and around all of the piers, and treat just as you would around the outside. Once your crawl space is encapsulated you will not be able to treat again. This also greatly limits inspections of the crawl space for termites in the future so we recommend keeping a close eye upstairs in the living space on the first floor for any activity.
Answer last updated on: 04/07/2011
2 of 2 people found this answer helpful. Was it helpful to you? Yes No