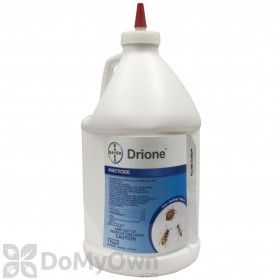 $47.90
Buy Now
Gerald from Portland, Or writes,
01/26/2015:
What can be used to treat inside walls for roaches?
treat main floor area with bait and igr, treating electrical boxes with insecticide drops as in cabinets. can not use aerosol due to allergies, what else can be done for inside walls.
Answer:
We recommend using a liquid insecticide along baseboards, cracks and crevices and behind appliances such as Alpine WSG. This is a wettable granular that you mix in a 1 gallon pump sprayer. Alpine WSG is labled as reduce risk and meant to be used in sensitive conditions but will still give great results. Inside wall voids, applying Dione Dust with a bellow hand duster will give you a quick kill and last for up to 6 months in undisturbed areas.
Answer last updated on: 01/26/2015
1 of 1 people found this answer helpful. Was it helpful to you? Yes No