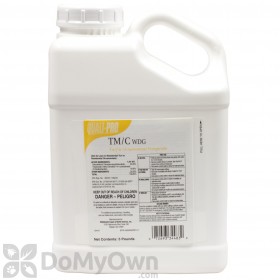 $73.27
Buy Now
Marsha from Homosassa, Fl writes,
06/22/2017:
What is the formula for Quali-Pro TM/C WDG using a 4 gal sprayer?
we have fungus areas in our lawn-we have a 4 gallon sprayer. What is the formula of this product using this type of sprayer
Answer:
We apologize but this product must not be formulated into products labeled for use on home lawns. Use of this product on home lawns is prohibited.   Eagle 20EW or Clearys 3336F fungicides would be better options for your home lawn.
Answer last updated on: 06/23/2017
Was this answer helpful to you? Yes No