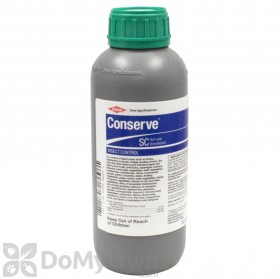 $149.75
Buy Now
Alvin from La Porte, Tx writes,
04/24/2013:
What is the shelf life of the concentrate after opening Conserve SC?
Answer:
Conserve SC has a shelf life of about 3-5 years from the date of purchase. They should be stored in a place where they are protected from over heating, freezing and direct sunlight to ensure the longest shelf life possible.
Answer last updated on: 04/24/2013
28 of 29 people found this answer helpful. Was it helpful to you? Yes No