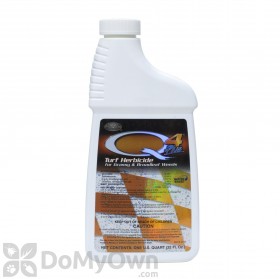 $46.25
Buy Now
Steve from Canton, Ga writes,
03/18/2015:
What is the shelf life on Q4 Plus Turf Herbicide?
Answer:
The shelf life of Q4 Plus Turf Herbicide is 3-5 years if stored in a room temperature setting. This product should be kept out of extreme temperatures, which are under 35 degrees Fahrenheit and over 90 degrees Fahrenheit.

Answer last updated on: 03/18/2015
28 of 28 people found this answer helpful. Was it helpful to you? Yes No