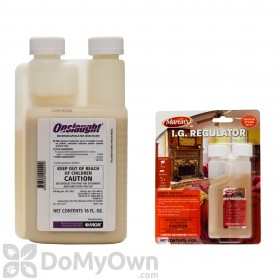 $69.98
Buy Now
Lisa from Cullman, Al writes,
10/23/2013:
What time of year is it good to treat yard for fleas?
Answer:
The best time of year to start your flea treatment would be in early spring, before they start coming our in full force. We have put together an Outdoor/indoor flea kit. The kit includes 1 pint of Onslaught insecticide and 1 x 4 oz. bottle of Martins IGR to stop flea growth and reproduction. We've included these products because they are easy to use, effective, and safe to use in your yard and inside the home. Both products are concentrated and need to be mixed with water before use.

Answer last updated on: 10/23/2013
1 of 1 people found this answer helpful. Was it helpful to you? Yes No