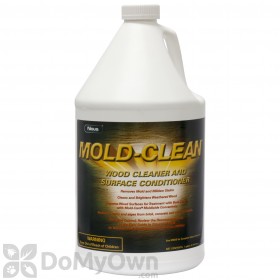 $23.61
Buy Now
James from Woodland Hills, Ca writes,
08/15/2011:
Why is Boracare w/mold care $117.95 VS Boracare @ $77.45 plus Mold Clean @ $23.50 or $100.96?
Answer:
Comparing Boracare with MoldCare to Boracare and Mold Clean is comparing apples to oranges. Mold Clean is only going to remove the stain from mold, it does not kill mold or prevent mold. Mold Clean is supposed to be used in addition to the Boracare with Moldcare to remove unsightly mold and mildew stains. Boracare by itself does not kill or prevent mold.
Answer last updated on: 08/15/2011
8 of 8 people found this answer helpful. Was it helpful to you? Yes No